Today the "KRAN" Charitable Foundation celebrates 6 years!
This THANK YOU! is not for me personally, it is a THANK YOU! to ALL PARTNERS of the "Kran" Foundation – companies and caring people supporting our activity with their donations, investing their time, resources, and heart in the rehabilitation of wounded defenders of Ukraine, in their full recovery in Ukraine.
We are grateful to all of you! Without you, it would not have been possible. Every hryvnia helps restore the health of our brave, unbreakable Warriors.
TOGETHER WE WILL WIN!
Inna Danchenko
Director, "Kran" Charitable Foundation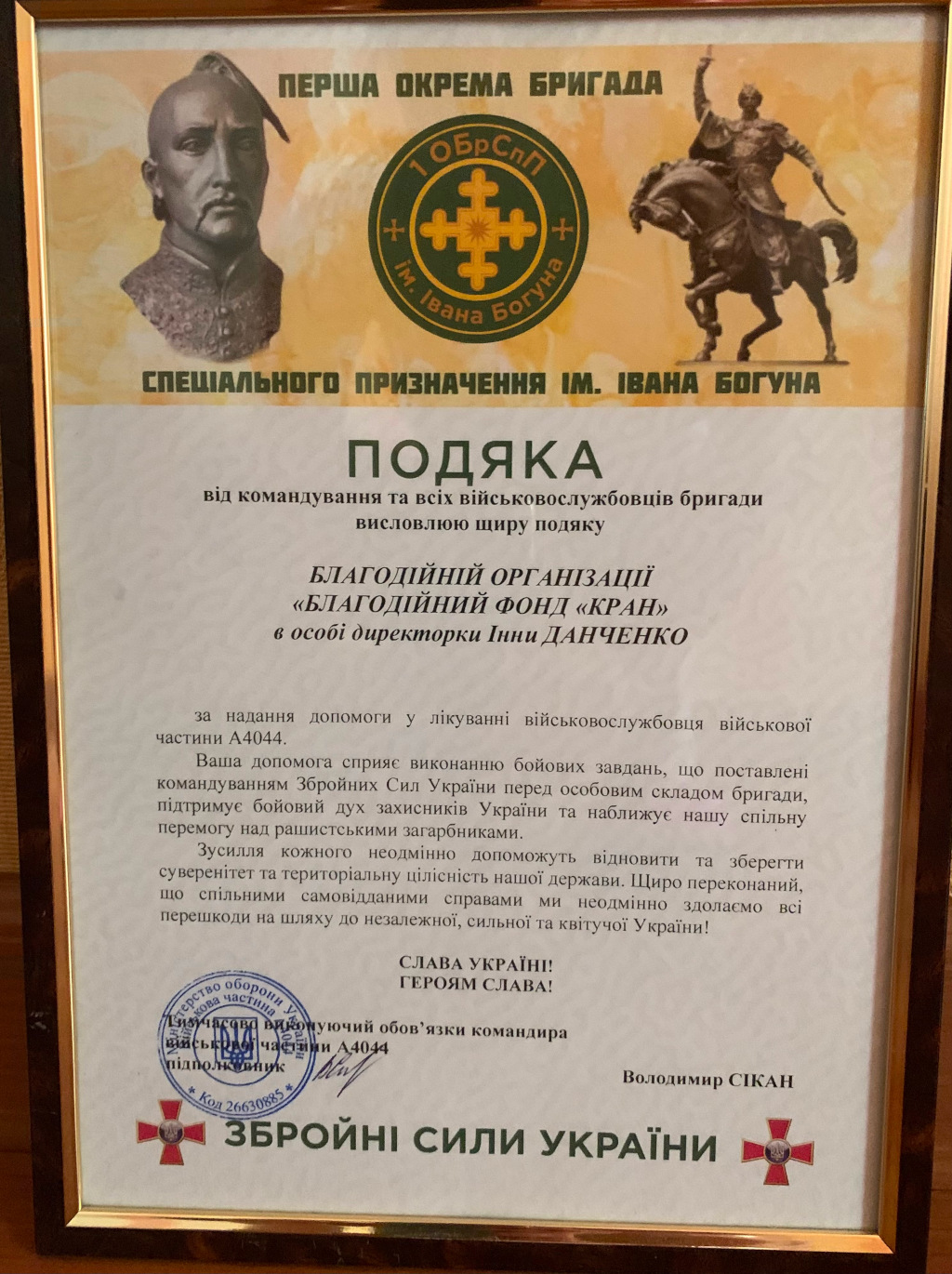 Support now - anyone can help
Quick Donate with Portmone