In 2020 "IMPERIAL TOBACCO UKRAINE" continues to support "KRAN" Charity Foundation as a social partner. The charity activity of the Fund is focused on rendering assistance to the ATO (anti-terrorist operation) combatants and veterans, those who sustained TBI (brain injures) or SCI (spinal cord injures) and require specialized neurorehabilitation to recover after such severe traumas and wounds.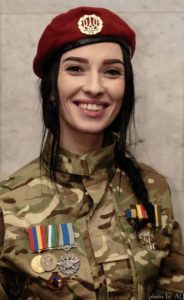 "KRAN" Charity Fund has been working in partnership with "NODUS" neurological & neurosurgical rehabilitation research centre – a leading neuro rehabilitation clinic in Ukraine, that applies innovative technologies by the highly professional medical staff to restore the health of patients following severe TBI and SCI. Nodus is the only private Ukrainian clinic that in August 2014 initiated and launched at own cost a Charity project "Nodus" to help gravely wounded Ukrainian warriors. This charity project has been implemented until now.
In the framework of this social partnership, in January 2020 "Imperial Tobacco Ukraine" rendered 200 000.00 UAH as a targeted financial assistance for restorative treatment and rehabilitation of Olena Mosiychuk, the People's Hero of Ukraine.
This outstanding woman is a professional paramedic. From the first days of war Olena joined "Azov" battalion and saved lives of many brave defenders of Ukraine on the battlefield. Now, having survived a severe contusion, she requires specialized medical assistance herself.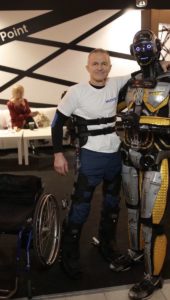 Our cooperation with "Kran" Charity Fund has been fruitful for several years . Over this time we have helped a few warriors to undergo treatment & rehabilitation following grave traumas .In 2019 we forwarded our financial charity assistance for restorative treatment and specialized rehabilitation of Sergiy Saliy , the ATO veteran.
Inna Danchenko, "Kran" CF, Director: "Our motto "Let's raise the most severely wounded &traumatized TOGETHER!» says about the core and essence of our charity activity , as long as we are to help the ATO combatants with the gravest traumas (brain and/or spinal cord injures). Moreover, most of them are considered as "hopeless" .Therefore, only the bravest and experienced medical professionals dare to help them to recover. We are happy to have "Nodus" as a partner-clinic, a highly specialized neuro-rehabilitation centre in Ukraine. Dr Olexandr Kulyk, M.D., the Merited Doctor of Ukraine, a neurosurgeon , an inventor of unique rehabilitation methods and specialized equipment , such as the first Ukrainian exoskeleton , founded Nodus clinic and runs it as Director. With Nodus team he has raised from a wheelchair quite a few men".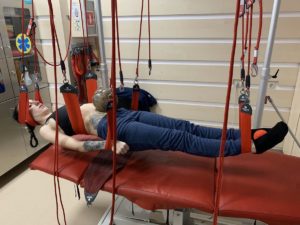 We are very grateful to "Imperial Tobacco Ukraine" for our successful partnership for many years , for their willingness to help the Ukrainian wounded warriors to recover."
Yuliya Zavalishyna, "Imperial Tobacco Ukraine" Corporate & Legal affairs Dptm.: «As representatives of a big international business in Ukraine we are aware of our responsibility to the state, our partners, employees, consumers and the society . Our company is a big employer, a diligent tax-payer, a big manufacturer and investor, and at the same time an active member of the Ukrainian society, eager and able to help resolve the most critical issues nowadays. Our partnership with "Kran" Charity Fund is the way of expressing our gratitude to those Ukrainians, who have sacrificed their lives and health to defend peace and independence of Ukraine and require our support and help to recover their health now».
Implementing the "Imperial Tobacco Ukraine" corporate social responsibility strategy in Ukraine, we are developing our social partnership in three areas: the community support & development, Holosiyvsky district of Kyiv, where the tobacco factory is located, environmental projects and charity assistance to the wounded ATO combatants & veterans.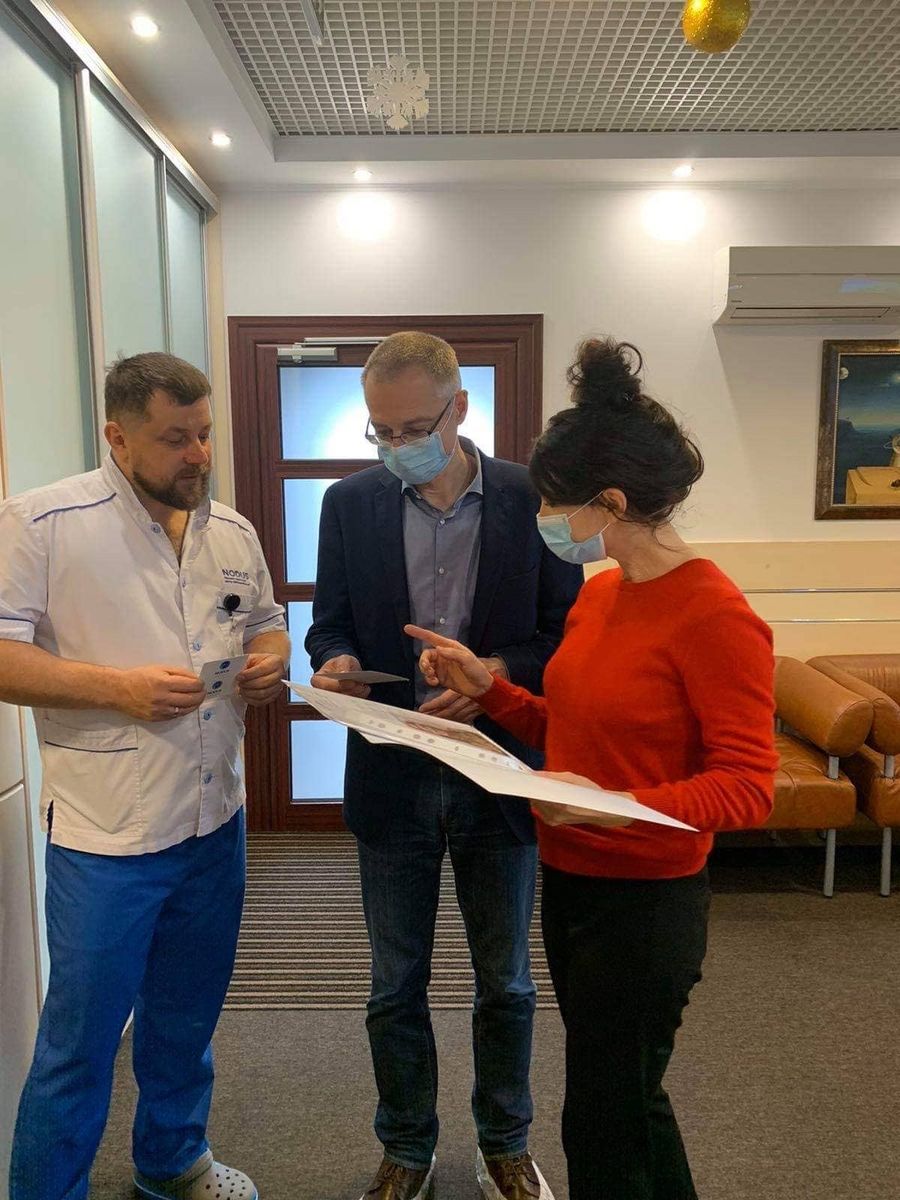 Support now - anyone can help
Quick Donate with Portmone