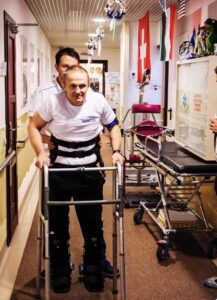 "BE POWERFUL at 300 W(omen)" has been supported by more and more companies!
Svitla Systems was founded by a Ukrainian Woman – Nataliya Anon ❤️??
In celebration of Ukraine Defender Day, Svitla Systems has made a donation to "Kran" Charity Fund to purchase the G-EO System Evolution gait rehabilitation device in the framework of the charity initiative which was specifically established for wounded Ukrainian soldiers.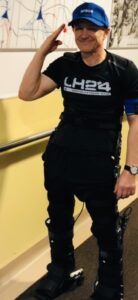 The new device provides world's most advanced robotic-assisted gait rehabilitation and offers the unique feature of realistically simulating climbing stairs and can be operated by one therapist only.
With the use of this system it is possible to restore:
Walking (gait) in a much shorter period of time;
Individual gait pattern, climbing stairs inclusive;
Walking! Not just moving lower limbs.
Svitla Systems has been a regular Nodus supporter for several years and we are really inspired by the results and efforts of its team. By now 282 people have undergone treatment & tailored rehabilitation. And they are not going to stop!
So we welcome you to join in! NODUS team would greatly appreciate all contributions to enhance their patients' lives.
Support now - anyone can help
Quick Donate with Portmone